I'm planning a trip for September, taking several clients katun trekking (see below) in the Dinaric Alps of Montenegro, and it's brought back in full force the time we spent in this special place in 2019. It's a place that made a lasting mark on me, and being so amazing - yet relatively unknown - I thought I'd share some reflections. Interested in learning more? Swing on by the unDefined Community and ask questions there... and plan your trip!
---
There are places in the world that, at first blush, touch us, impact us, implore us to stay longer, dig deeper, investigate further, immerse fully. Many of you have likely had that feeling, intangible as it is.
Perhaps it's mind-blowing geography and topography that make the spirit soar. Maybe it's cultural depth, humanity, and warmness that speaks to the traveler's heart. Often it's just the subtle intricacy of people and place, unnamed, unnameable, but profoundly felt and experienced. And sometimes it's a combination of all that and more, a complex melange, a tapestry of experience that, in singularity, does little, but in woven form touches the heart, mind, soul, and spirit, leaving us wanting more.
As the lone guard at the customs station at Šćepan Polje waved us through with an affable smile and a big dobrodošli (welcome), I knew quickly we were in one of those places.
I'll admit it: I probably couldn't have located Montenegro on a map the week before. Maybe I still couldn't as we nosed into Piva Canyon, despite me being the one piloting our VW campervan across the border from Bosnia and Herzegovina.
Despite my inability to map it in the traditional sense, as I stared in disbelief at the landscape unfolding through the windshield, Montenegro was immediately enshrined on my mental map as a special place, a marked place, a place to which I knew from the start I would return.
It was October 2019, my family and I (along with our faithful, 13 year old dog, Pema) were taking a gap year of sorts, escaping the routine of home life for a taste of something different, living, learning, adventuring on the road. That morning, we left the cosmopolitan city of Sarajevo, passing through the Republic of Srpska - a mainly-Serb administrative region of Bosnia and Herzegovina - and then into Montenegro. We cruised along the M-18 road as it climbed into the mountains, unsure of what would come next.
We'd already spent months in the Balkans, reveling in the Julian Alps of Slovenia, exploring ancient cities of Croatia, deep-diving into the complex history of Bosnia and Herzogovina (BiH), and thinking we were pretty used to all the wonder and surprise the region could throw at us. Ah, but we were mistaken: Montenegro was quite unlike the others.
As our VW camper plied the narrow road hugging the Piva Canyon, we were all speechless. From Colorado, and having traveled to mountains across the globe, we're no strangers to high-exposure driving. But, this? This was different: A narrow ribbon of asphalt coursing through a 1,200 meter deep canyon, with some 56 tunnels to pass through along with lorries and buses and the occasional cyclist or farm animal. Quite an adventure, and a signal of our whole journey in this tiny nation.
Peacefully splitting from Serbia and gaining independence in 2006 from the Federal Republic of Yugoslavia (FRY), Montenegro is a fairly bright spot in the western Balkans, having seen little of the horror, war, and tragedy of it's neighbors like BiH, Kosovo, Croatia, etc. Long a standout in the region, Montenegro has a history of independence, retaining it to one degree or another under regional rule by the Ottomans, Austro-Hungarians, and more.
But, it's political history is not the only uniqueness. About the size of Connecticut, the nation runs from the beaches of the Adriatic to the jagged, snowy Dinaric Alps. It's a mere 74 kilometers (45 miles) from the top of Bobotov Kuk - the highest peak at 8274 ft / 2522 m - to Kotor Bay, a distance that spans multiple climate zones and remarkably diverse topography. The country is home to Tara Canyon - Europe's deepest - high peaks, deep wilderness, raging, iridescent rivers pouring from karst formations, beautiful beaches, splendid lakes…the list goes on.
When asked, the best I could do to explain Montenegro to family was this: Imagine the White Mountains of New Hampshire in autumn. Drop a couple of Dolomites atop them. Add in remarkable rivers and glacial lakes, throw in a Grand Canyon or two, and then plunk the Adriatic with its beaches and islands just a stone's throw away. That's Montenegro.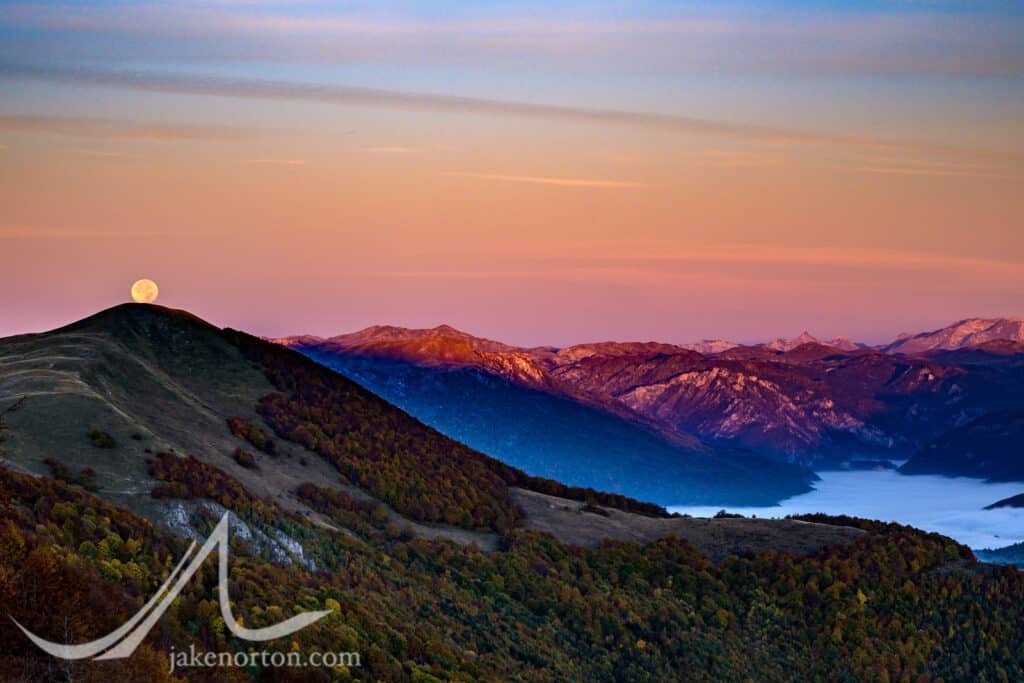 Add to the geologic drama a warm, welcoming people with a rich culture, vibrant past, and promising future, it makes for a remarkable place to not just visit, but spend time and immerse. We were fortunate to do just that, connecting with great friends from Meanderbug to help us plan our adventures. We trekked through the Dinaric Alps, hiking by day along meandering paths in the high country, and at night staying in katuns - traditional alpine herding villages transformed to rustic tourist accommodation - where we savored traditional Montenegrin hospitality and cuisine…and more than one glass of rakija.
Later, we wandered the storied streets of the capital, Podgorica, before enjoying farm-to-table dinners at a family home outside the city. We sat in cafes on the Adriatic at Kotor, and climbed to hilltop forts from the Austro-Hungarian days. We juiced pomegranates with elders and swung on rope swings into the cooling waters of the Zeta River, indulged our senses in the sculpture garden of Danilovgrad, and cared for donkeys with Darko Saveljić at his farm in Martinići.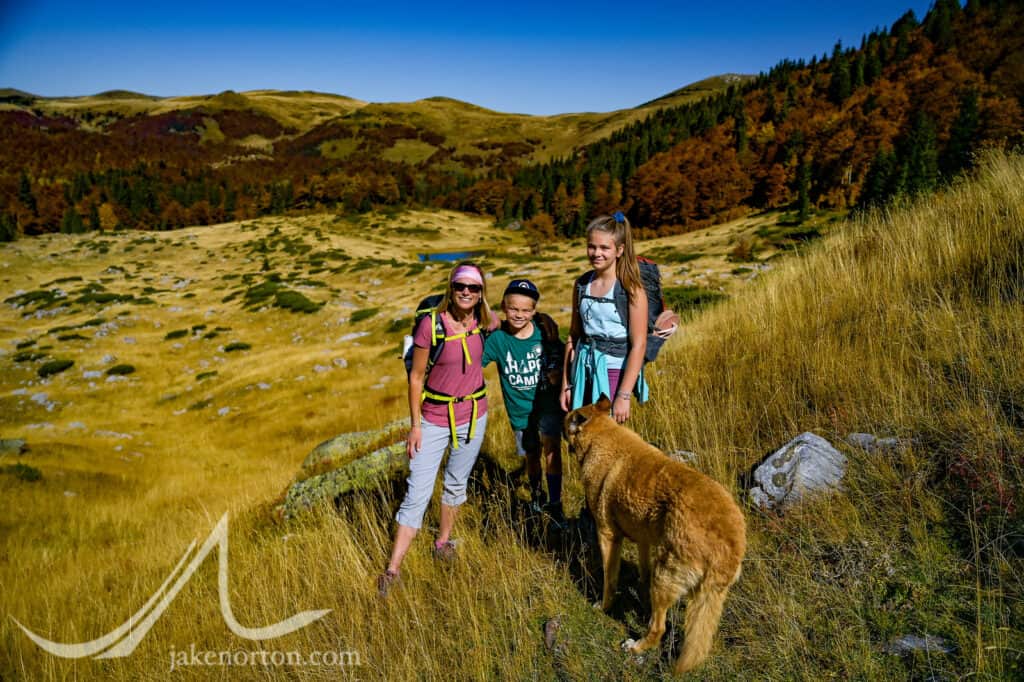 In the early 1800s, Lord Byron traveled to the Balkans and said of Montenegro:
At the birth of our planet, the most beautiful encounter between the land and the sea must have happened in Montenegro. When the pearls of nature were sown, handfuls of them were cast on this soil.

- Lord Byron
Handfuls indeed, that have only multiplied since then. If you haven't yet visited, put Montenegro on your list. You won't be disappointed.