Note: This post was written as I was thinking about giving, about philanthropy, and the birthday challenge I've established with my children, Lila and Ryrie, in honor of my wife, Wende, and the dZi Foundation. In honor of her 48th birthday, we're matching gifts dollar-for-dollar up to $4,800.00 (for a total gift to dZi of $9,600.00) through the end of the month. Love Nepal? Love dZi? Love Wende? Take a moment and give like a bodhisattva here, and thank you!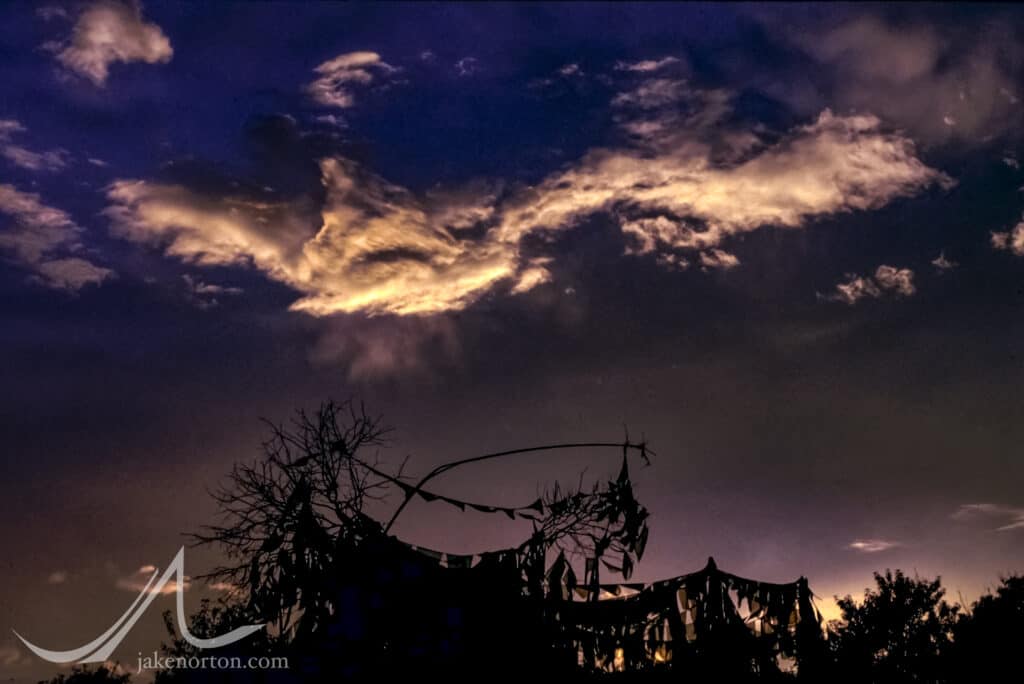 It was dusk as we made the short trek uphill through delicately terraced hillsides to the hilltop monastery.
This was an important one, a most sacred place, my host family informed me: Namobuddha, the place where an early incarnation of the Buddha learned - and embodied - the gift of compassion by feeding himself to a hungry tigress who had just given birth. We spent hours there, sipping chiyaa (milk tea) with the monks, speaking about Tibetan Buddhism, Nepal, and life in general, and watching post-monsoon clouds dance in the twilight.
For years I've recollected upon that evening, the monks speaking with certainty of the veracity of the story, and their urging to me at the end to do the same, follow the Buddha's lead, learn the gift of compassion. If I'm honest, at the time my 19-year old brain saw the concept as abjectly absurd: feeding oneself to a tigress to save her and her cubs, at your own, painful expense.
Deep down, though, I think I knew the truth, understood the underlying message, the metaphor of the sacrifice. In the legend, the incarnation of the Buddha was a prince, born to wealth and privilege, and coming upon the desperate tigress sparked a burning desire in him to help, to share the wealth - literally or figuratively - he had and she needed. And, in so doing, his sacrifice would cost one life, but save four.
In Mahayana Buddhism, a key concept is that of the bodhisattva. Quite complicated in some ways, the bodhisattva idea can be broken down simply as an enlightened being who remains in samsara (the cycle of death and rebirth) until all sentient beings have also attained enlightenment. Like the Buddha at Namobuddha, an act of true compassion. As Chögyam Trungpa Rinpoche explains:
The bodhisattva vow is the commitment to put others before oneself. It is a statement of willingness to give up one's own well-being, even one's own enlightenment, for the sake of others. And a bodhisattva is simply a person who lives in the spirit of that vow, perfecting the qualities known as the six paramitas [perfections]—generosity, discipline, patience, exertion, meditation, and transcendental knowledge—in his effort to liberate beings.

- Chögyam Trungpa Rinpoche
In his wonderful book, Shopping for Buddhas, Jeff Greenwald offers a slightly more tongue-in-cheek - but no less accurate - summation of the bodhisattva:
A bodhisattva is a person who has dedicated an entire lifetime to perfecting the ultimate cheesecake, delicious, creamy, melt-in-your-mouth cheesecake, until finally God on high is compelled to take notice. And God says: "You have pleased me with your efforts. Try this cheesecake; I baked it Myself." And the bodhisattva bows deeply, takes God's very own cheesecake, and carries it to the park as an offering to the homeless and the insects.

- Jeff Greenwald, Shopping for Buddhas (library)
Most of us will likely never stumble upon the opportunity to feed ourselves to a starving tigress and her cubs (let alone feed the homeless with God's cheesecake). I don't want to speak for you, dear reader, but I am quite certain my attainment of enlightenment is still some time off, and most certainly depends on a Bodhisattva (or two) to get me across the finish line.
But, we all have the opportunity, day in and day out, to act a bit more like the Buddha, like a bodhisattva, by giving - and giving freely, openly, without desire for paychecks or paybacks, karmic returns or salvation. We can engage in the burgeoning, global mutual aid work. We can buy and deliver a meal to a homeless person. We can donate our time, our money, our energy, and our blessings to those who might need some help, a lift, a little assistance.
And, there's good reason to do so: First off, science increasingly shows that giving makes us happier. And, it's not just a momentary good feeling, but acts of kindness actually trigger releases of oxytocin, dopamine, and serotonin. I'd posit that those immediate benefits to giving are worth the effort, but there's more, at least to me. Giving - be it time, money, a held door or a kind word, a smile or a hug, reminds us of our connection to one another, that feeling of oneness, the knowledge we all have - but society tends to shun more than encourage - that there is more to unite us than divide us, and we're all in this thing together, rising or falling as one. Giving, acting kindly, sharing, and supporting one another breaks down the fences that divide us, brings us together and makes us all stronger.
And, we don't have to feed ourselves to a tiger to do it.