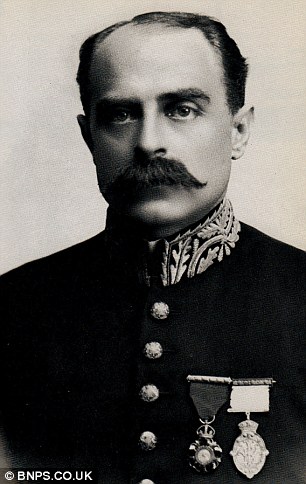 In 1903, Sir Francis Younghusband led an expedition into Tibet during the latter part of the famed Great Game era. It was not a gentle expedition, and while the ultimate goal of establishing British ties to Lhasa before the Russians was accomplished, it came at a high cost to Tibetans in many savage battles along the way. 
Co-leading the expedition with Younghusband was John Claude White, the Political Officer for Sikkim. Throughout the expedition, White snapped off many photographs
of still-forbidden Tibet, documenting the people and places of this far-off land. The images were later passed on to Lieut. William Pyt Bennett, who passed them on to his heirs; they remained in Bennett's family for over a century.
Just a few weeks ago, they re-emerged on the auction block at Bonhams…and sold for an amazing £38,400, or $60,400!
While I, nor presumably most of you, won't ever have a chance to see these images from a Tibet now long gone, you can fortunately see some of them online; I've put together what I could find in an album, below.
But, be sure to see the links below for more info on these amazing, rare images of Tibet over 100 years ago!
If you want to read more about this collection, here are some related links: