Normally it would've been a brief stop, some water and a snack, nothing exciting, nothing out of the ordinary.
But, with this group, I should have known: nothing is normal, nothing is ordinary.
Around me, scattered on rocks and boulders and benches in Syangboche, Nepal, sat 37 people, all cancer survivors, care givers, passionate crusaders for a cure, as well as a veritable who's who if the 1980s pop scene: Slim Jim Phantom from the Stray Cats, Cy Curnin and Jamie West-Oram from the Fixx, Glenn Tilbrook from Squeeze, and more, all the brainchild of Mike Peters of the Alarm and his creation, the Love Hope Strength Foundation.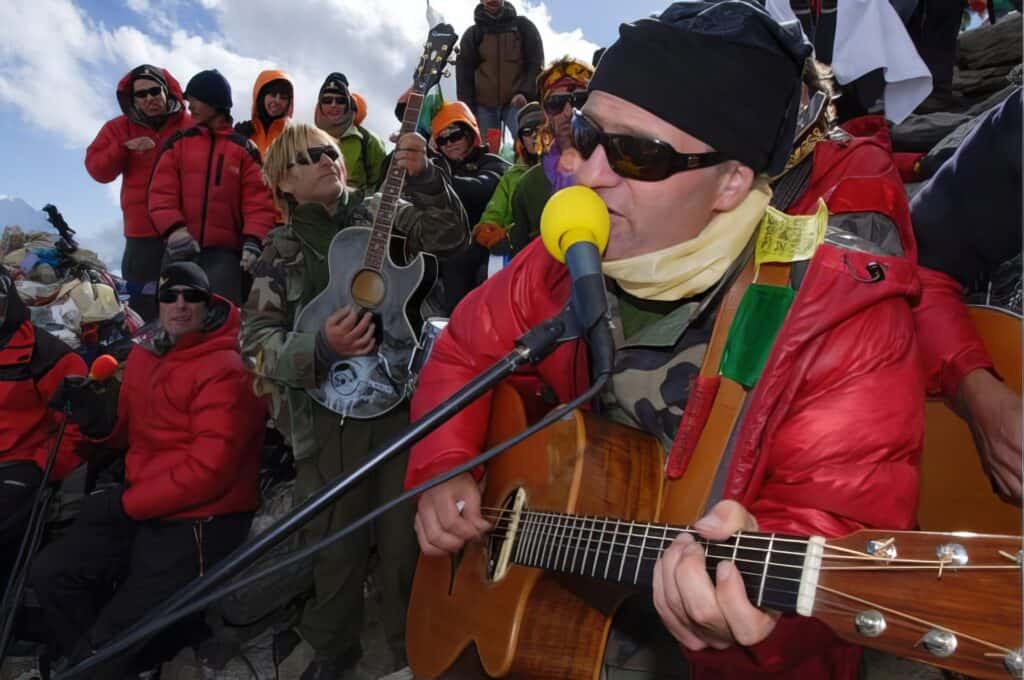 It was an amazing scene as is, but then, without warning, singer-songwriter and guitarist Nick Harper, with backup from Jamie West-Oram, began strumming away, emotion filling the air, tears streaming down faces, gringo and Nepali alike.
Nick's song, Imaginary Friend, was written by him on the way home from hospice after his mother, Monica Weston, passed away from cancer.
While I felt the emotion at the time, and was sympathetic and empathetic to Nick and his loss, I struggled - having not lost someone as Nick had - to fully understand, to grasp the depth of absence such a loss can create.
Today, July 26, 2023, marks a year since my mother, Alice Norton (more), passed away from Acute Myeloid Leukemia. It's been a challenging year, one of feeling, embracing and digesting, contemplating, trying to understand and fathom and process the loss, the absence, the void left behind when someone instrumental in your life is - poof - gone.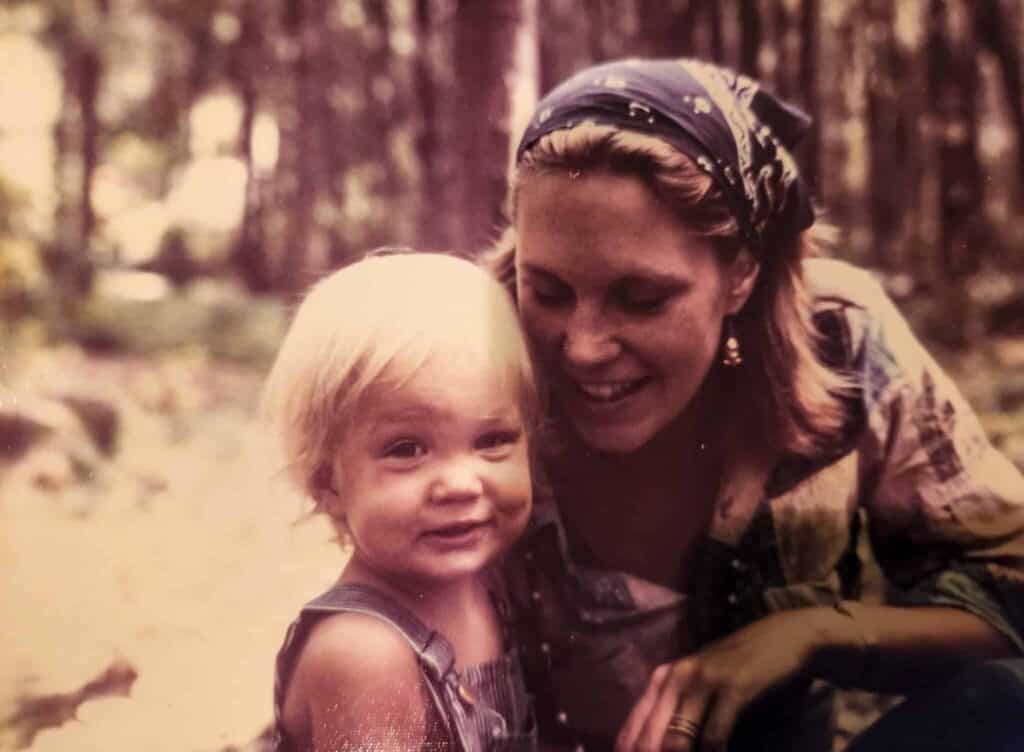 I keep telling myself, and often counsel others, to celebrate the existence rather than mourn the absence. Remember the life, not the loss. And, most days I do that.
But some days I don't.
And that's when it's hard. Like this morning, running a beautiful trail high above Telluride, seeing the morning sun dab warmth onto the San Juan canvas, birds chirping in the aspens, Butcher Creek babbling. Sublime. Perfect. Wonderful.
I thought without thinking: "I'll have to bring Mom here one day, she'd be in heaven!"
Funny how our minds revert to patterns, something deep inside refusing to accept the reality of loss.
Or maybe it's reminding us of something more important, more real, more healing? I realize I don't need to bring my Mom here; she's already here, she always has been, and always will be. She is everywhere, all around, in the ether as she said in her final moments, ubiquitous so long as well allow it.
Maybe that is what my brain was, subconsciously, trying to tell me: she's here, they all are, all those I've loved and lost, you've loved and lost, we all have loved and lost, deep in our hearts, minds, souls.
They are our imaginary friends, singing to us from the ever-present beyond. We need but listen.
I've been talking to my
Imaginary friend, more than anything
She, is positively,
Positivity.
Someone that's always helpful

I know that's not livin' how it is
But how, I'd like it to be
But all I ever do is dream,
All i ever do is dream
That you, are here, with me

And when I need my,
Imaginary friend, more than anything,
She, preaches to me and
Teaches me to be, someone I like.

I know that's not livin' how it is
But how, I'd like it to be
But all I ever do is dream,
All i ever do is dream

I'm gonna be your
Imaginary friend, stronger than anything
I'll be singing for you, just when
You need me to, isn't it an incredible thing?

But all i ever do is dream, all i ever do is dream
But all i ever do is dreeeeeeeeeeeam…

- Nick Harper, "Imaginary Friend"