The announcement today that the Endurance - the legendary ship of Sir Ernest Shackleton's 1914-1917 Imperial Trans-Antarctic Expedition - was discovered, intact, some 3,008 meters/9,867 feet below the surface of the Weddell Sea after 107 years got me thinking about my brief encounter in 2004 with the story of Shackleton and his team.
In October 2004, my friend Dave Hahn asked me to assist him in guiding a team of 9 clients in the footsteps of Shackleton, Frank Worsley, and Tom Crean across the interior of South Georgia. If you don't know the story, there are literally volumes written on it, but here's a thumbnail sketch:
Endurance was famously captained by Sir Ernest Shackleton during the Imperial Trans-Antarctic Expedition of 1914–1917, and even more famously became ice-bound in the Weddell Sea six weeks after departing the whaling station of Grytviken on South Georgia.
Endurance held fast for another ten months - an ice-bound home for the crew of 28, plus 70 dogs and a cat named Mrs. Chippy - until it began taking on water. Shackleton ordered all to abandon ship, and on November 21, 1915, Endurance slipped beneath the surface.
Shackleton and his crew eventually found quasi-refuge on Elephant Island, but they knew it could only be temporary: uninhabited, lonely, and far away from any shipping channels, they would never be found there. So, Shackleton, Worsley, and Crean, along with carpenter Harry McNish and sailors John Vincent and Timothy McCarthy, decided to set sail in a tiny lifeboat saved from the Endurance hoping to reach - somehow - the closest outpost of civilization: the whaling settlements on South Georgia. The boat they chose - named the James Caird - was but 23 feet long, open hulled, and never intended for a voyage they would undertake. But, they had no viable alternative.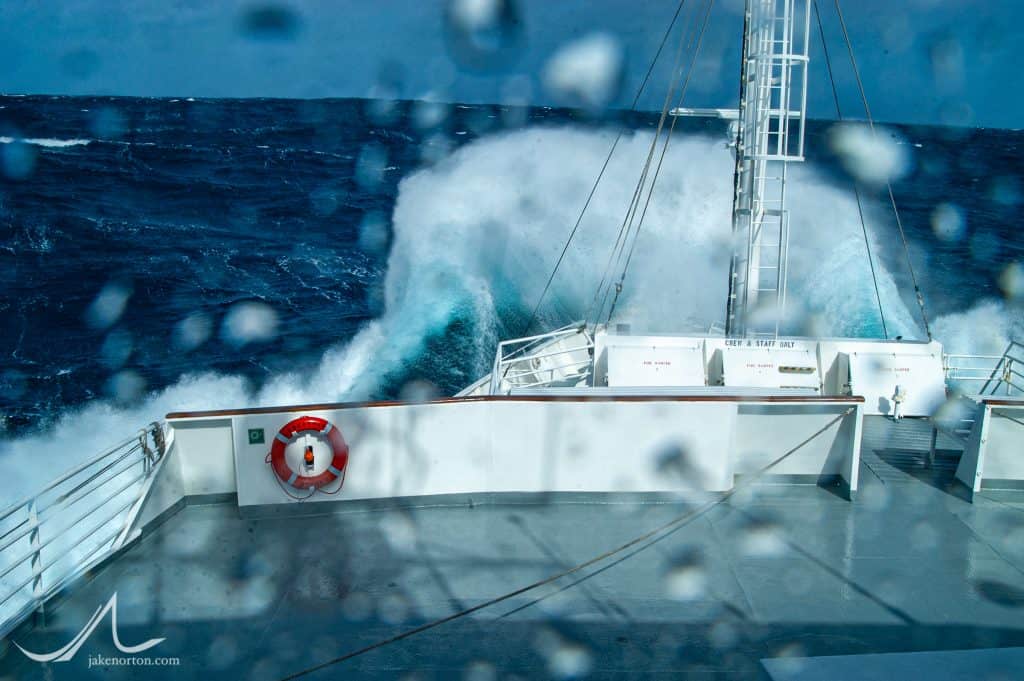 Over the next 17 days, the small crew would navigate 800 miles of the most treacherous ocean on Earth, surviving savage storms and wisely placing their trust in Worsley's navigation to keep them on track. (He had only a sextant, Greenwich Mean Time on a pocket watch, and an observable sun on just five days to make his calculations.)

Despite the challenges, on day 16 the team sighted the southern coast of South Georgia. The next day, after navigating punishing and dangerous winds, they were able to make landfall in the mouth of King Haakon Bay. It was from a spot reached the next day - dubbed "Peggotty Camp" by the crew - that Shackleton, Worsley, and Crean would make their crossing, leaving McNish, Vincent, and McCarthy behind.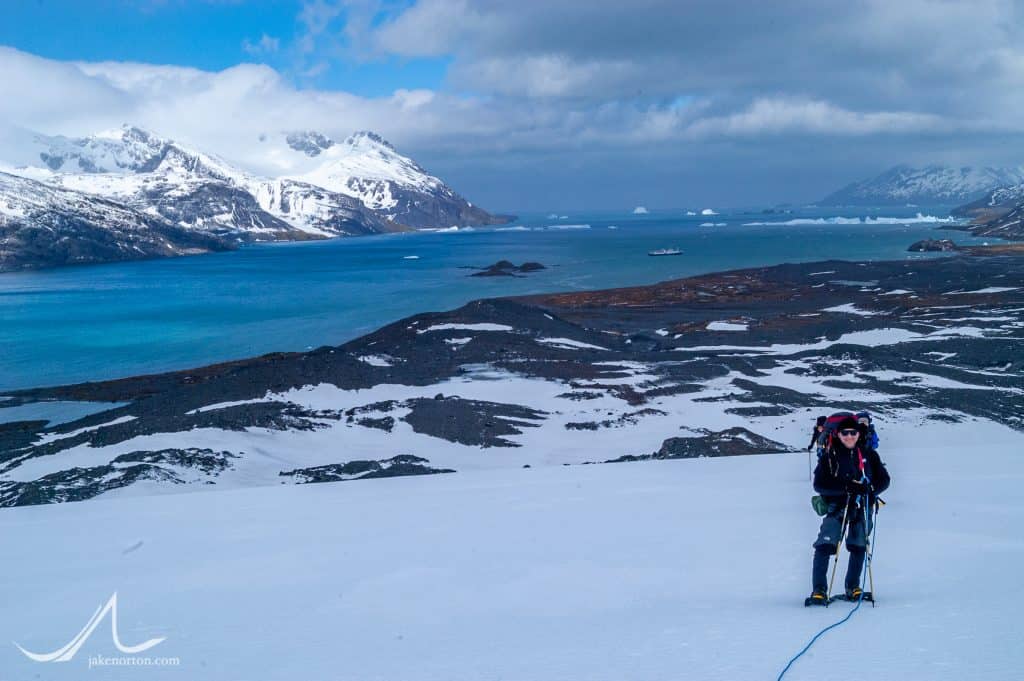 Their journey across South Georgia was a harrowing one, including a blind glissade on a coiled rope from the ridge of the Trident, enduring glaciated terrain using only sailors boots with wood screws pushed through the soles and a carpenter's adze for protection, and navigating a harsh, mountainous, icy landscape on dead reckoning. Eventually, however, their persistence, skill, and determination paid off. From a brief rest spot at Breakwind Gap, high above Fortuna Bay, the trio heard the faint, distant whistle from Stromness - the call to work for the whaling settlement, the call of salvation for Shackleton and his team.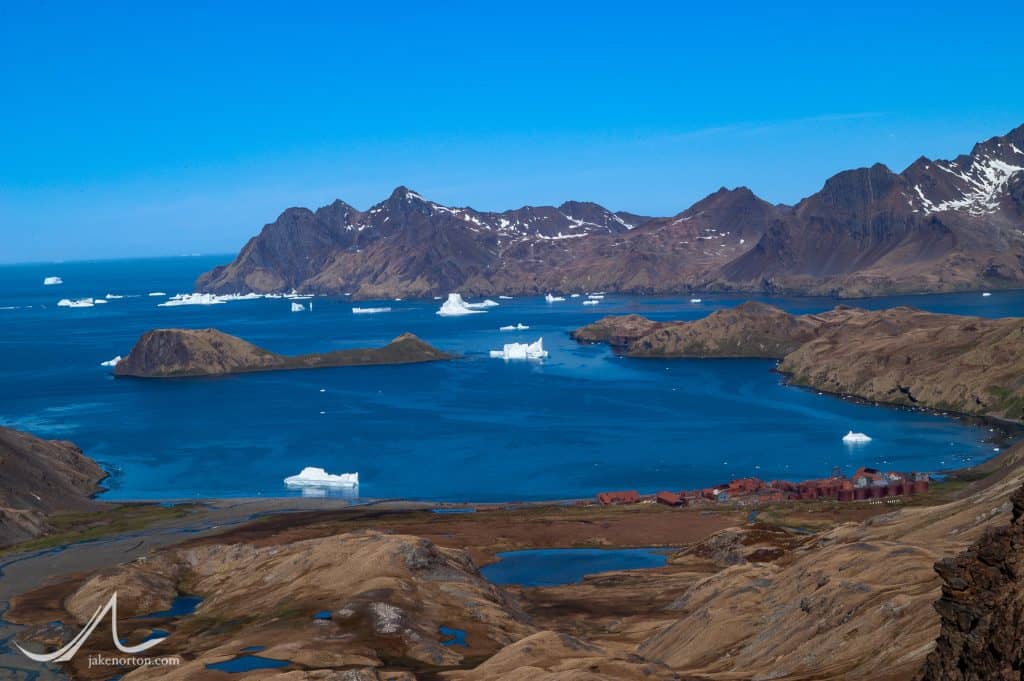 In the end, every one of Shackleton's crew was rescued and survived the 3 year ordeal. Theirs is a story of the ages, a tale of steadfastness, leadership, teamwork, and - put simply, tritely, and accurately - supreme endurance. If you're not familiar with the story, I highly recommend reading up on it: you won't be disappointed.
Life to me is the greatest of all games. The danger lies in treating it as a trivial game, a game to be taken lightly, and a game in which the rules don't matter much. The rules matter a great deal. The game has to be played fairly or it is no game at all. And even to win the game is not the chief end. The chief end is to win it honorably and splendidly.

- Sir Ernest Shackleton