The North Side of Everest has always held great fascination for me.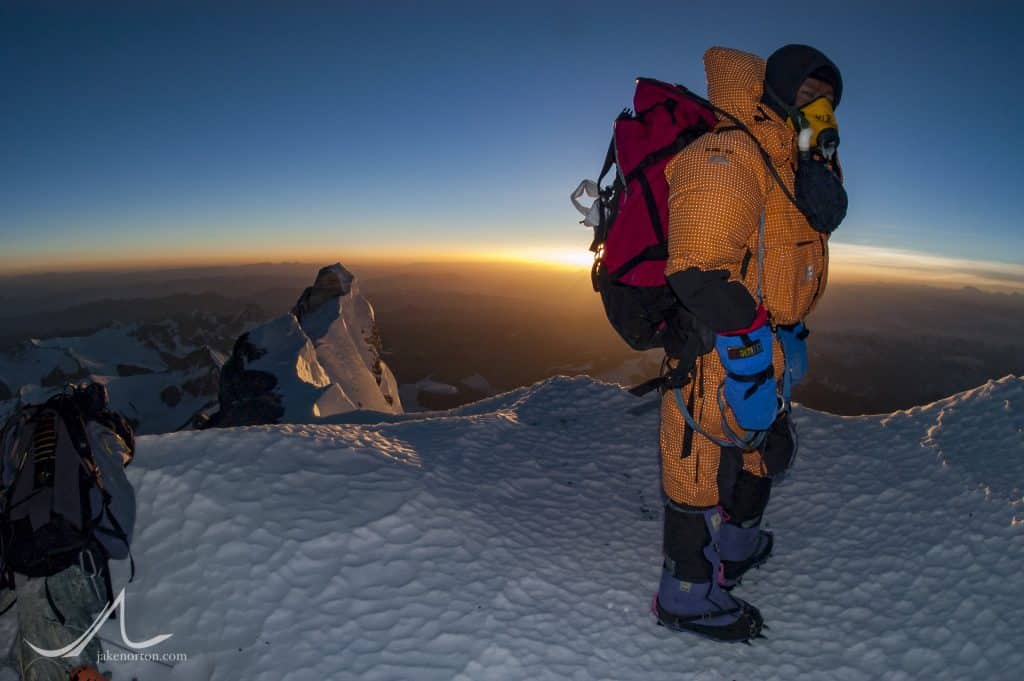 Ever since I read about the early attempts on the peak in the 1920's and 1930's and their adventures across the wilds of Tibet and high into the ether of the Roof of the World, I was hooked.
When I finally got to visit and climb on that side, in 1999, my fascination deepened, for all about me were the literal bits and pieces and remnants of the heroes who came before.
From 1935 telegraph wire hidden in the rocks en route to Advanced Basecamp to 68 year old Huntley & Palmers Reading Biscuits abandoned in the tattered remains of the 1933 Camp VI, history on the North was not just to be read, but lived.
One of my favorites, however, was this elderly woman I met one day at Rongbuk Monastery. She never let me take a portrait, as she feared the camera and its demons, so this was my best shot of her. But, we chatted a bit through the interpretation of Norbu, the Abbot of Rongbuk.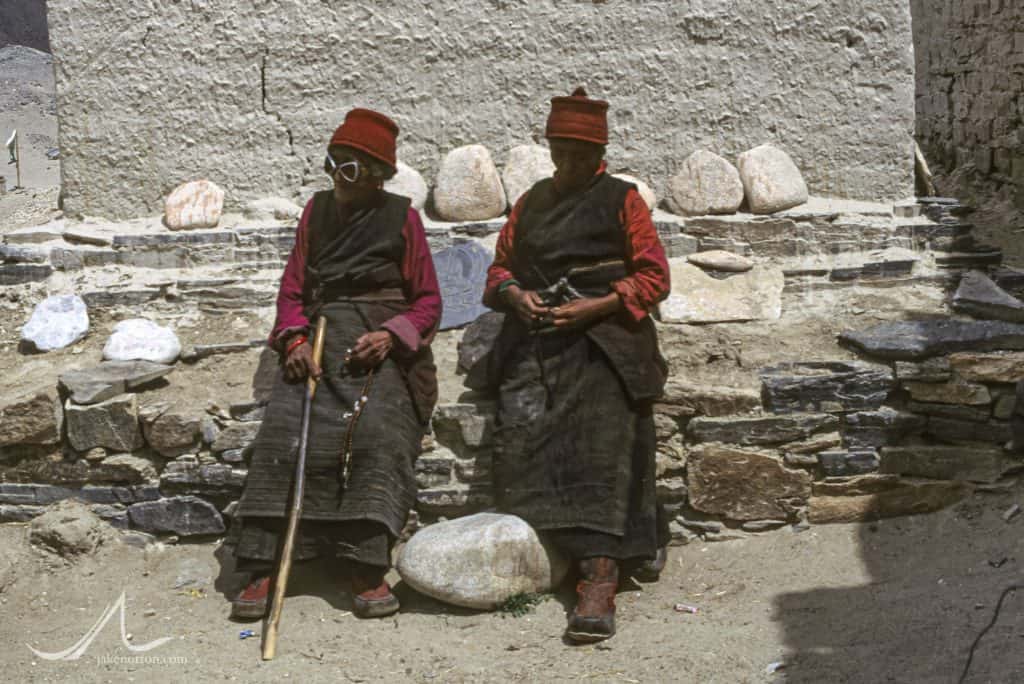 She was 90 or so, and had lived in the area her whole life. Her late husband was a climber on the early expeditions – which one she could not recall. But her sun goggles – part of his expedition kit – answered it with their distinct triangular shape: the 1933 British Everest Expedition.
Scroll through the carousel to the final image to see the "Tigers" of 1933, the superhuman Sherpa and Bhutia climbers who were the keystone to establishing Camp VI at 27,400 feet: legendary Ang Tharkay in the lower middle, as well as Lhakpa Chedi, Da Tsering, Nima Dorje, Ang Tsering, Pasang, Tsering Tarke, Rinzing, and Kipa Lama (not pictured).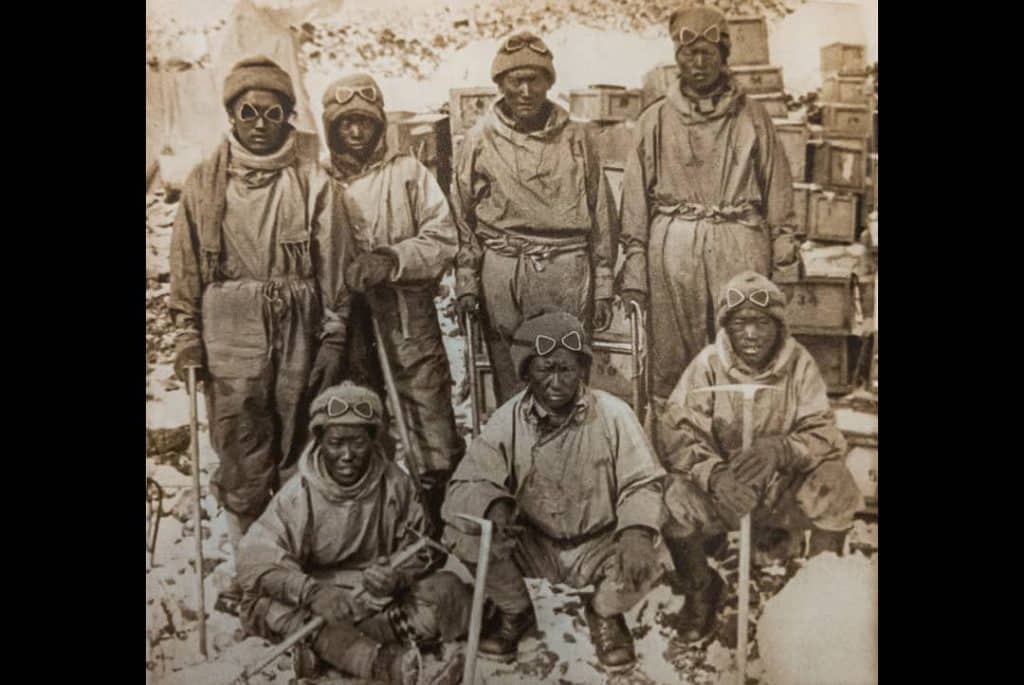 She had sadly passed away by my next visit, in 2001, so I never got more of her story. It's one of many regrets and losses, but the memory lives on. Sometimes history lives and walks amongst us. | In the first image, Phuru Sherpa stands at sunrise at Mushroom Rock, 28,150 feet, on the Northeast Ridge.