We rise by lifting others.

- Robert Ingersoll
When I first visited Nepal in March 1992, I knew immediately, intuitively almost, it was a place I would return to. From the soaring peaks rising to impossible heights to deep valleys, raging rivers and elusive wildlife, ancient culture and intricate history, the fabric of the nation drew me in, tugging the strings of curiosity, of fascination. 
Even more, though, I was drawn in by the people of Nepal. At first glance I, like many, was enamored by the exotic, by practices and beliefs and ways of life so different than my pedestrian past in New England. But, as the exoticism waned I saw, came to know, a different side: these people - who had become my friends, colleagues, partners, mentors - were no different than I. They breathed the same air, bled the same blood, cried the same tears, dreamed the same dreams. More often than not, our differences were in ability: most of my Nepali friends had far more of it than I, being tougher, smarter, stronger, and more diligent across the board.
The big difference, the gulf that separated us, the one that afforded me immense opportunity and them the inverse, was rooted in nothing more than the unfair virtue of geography. I was born in Massachusetts, a white American male, and they were born in Rasuwa or Solu, Bhojpur, Dhading, or Taplejung, hailing from marginalized ethnicities on the economic outskirts of Nepal. My friends did nothing wrong to deserve the challenges they face in life, while I did nothing right to earn my advantages; it is all just luck, chance.
As a result, I've for decades worked to try and better these inequities, to give back to Nepal and the Nepali people however I can, and to find the best, most effective partner to work with. For years, it's been clear to me that partner, that organization, is the dZi Foundation. (Full disclosure: my wife, Wende Valentine, is the Executive Director of dZi, and I was recently made an Ambassador. But, my support of and belief in their work long precedes any of that.) With true partnerships across 15 villages in eastern Nepal, dZi helps over 49,000 people (like Kalpana) create the futures they dream of, and they deserve. dZi's is not top-down philanthropy, with decisions made in vacuums thousands of miles away, but rather the work dZi does is that of true partnership and empowerment, working with communities to identify their needs, their obstacles to healthy growth, prosperity, and opportunity, and then working collectively to build sustainable solutions to those issues.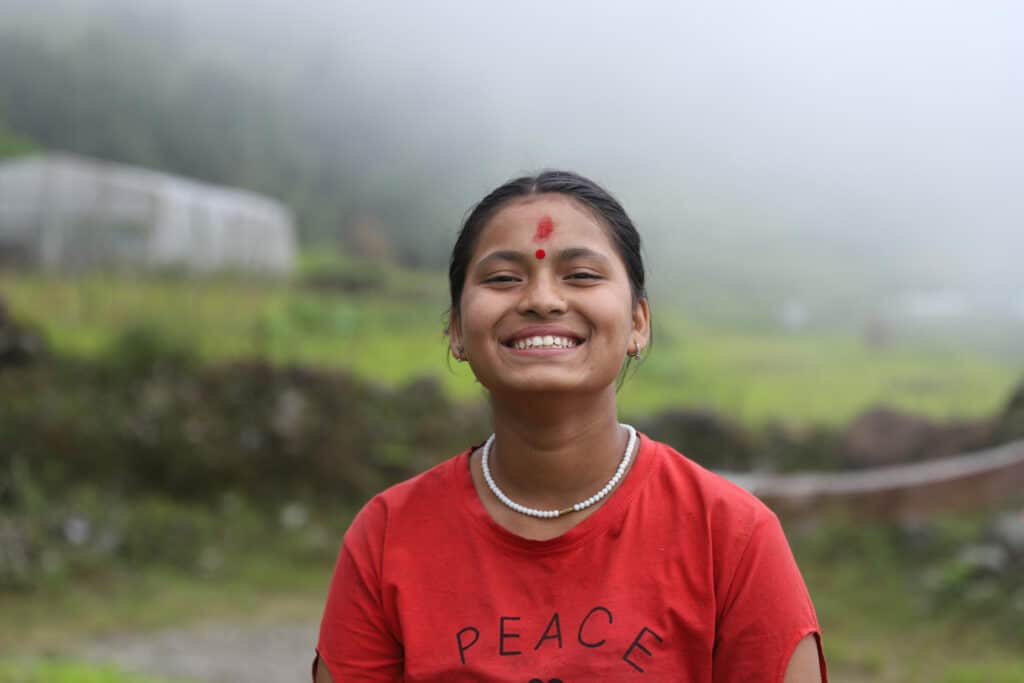 So, today, on Giving Tuesday, please join me in supporting dZi Foundation and their truly transformational work in Nepal.
There are those who give with joy, and that joy is their reward.

- Khalil Gibran